Our Rubblization Machine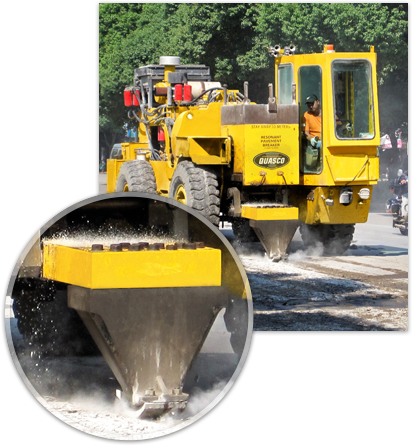 Quasco's innovative machinery represents the evolution of technology in the world of rubblization. This high-tech machine has been engineered and assembled in the USA with components from global leaders like Caterpillar, Danfoss and more.
Works with Standard Rolling and Paving Equipment
Quasco works in conjunction with standard road re-surfacing equipment. Once a surface has been rubblized, it can be rolled with a standard vibratory roller to compact the new interlock base material. The hot mix asphalt is then applied without requiring a bonding agent. The process is so quick that one machine can rehabilitate 1KM of a 2 lane road per day.